The purpose of our Auto Mechanics program is to bring highly needed skills training in auto mechanics to Okurase.
The Concern
Ghana's roads can be somewhat challenging. Some highways are smooth and easy to traverse. Other roads are full of potholes and some may not be paved. The latter type of roads produces heavy wear and tear on cars. In rural areas or even small cities, finding a skilled mechanic can be a challenge and cars that break down may be abandoned for days or longer until a solution is found. Also, without trained auto mechanics preventive maintenance is virtually impossible. As a result, cars do not last a long time.
The Auto Mechanics Program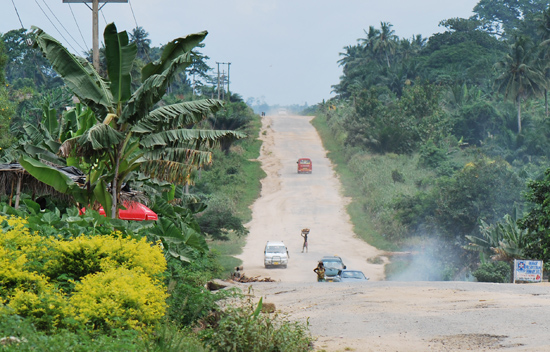 Project OKURASE is preparing to bring auto mechanics training to Okurase. As the Nkabom Sundrops Montessori School opens, we expect an auto mechanic from America to accompany his partner who will be opening the school. He stands ready to teach what he knows. We cannot express with enough enthusiasm how grateful we are to Derek and Okurase sends a very big Akwaaba to him and Chandler. 
Benefits
With auto mechanics training in Okurase's future, we expect to become THE "go to" village for all seeking preventive maintenance and repair work. This stands to help the village economically to a great degree, not to mention individuals who will be able to make a living that they could not make before.
Way Forward
In September 2017 we expect to begin more informal auto mechanics training.
How You Can Help
You can help by donating tools or funds to build a simple garage. See us if you are interested. We have a list.