African drumming can help heal communities and foster community cohesion.
The Concern
On June 17, 2015 a young White man entered the historic Mother Emanuel AME church in Charleston, South Carolina. After engaging in bible study with church members, he murdered 9 people including the pastor in an apparent hate crime. His goal was to murder people of African descent. The city went through a significant period of mourning. Charleston is not the only city that has suffered hate crimes or violence. Healing is needed. Okurase set out to help.
The Mate Masie Program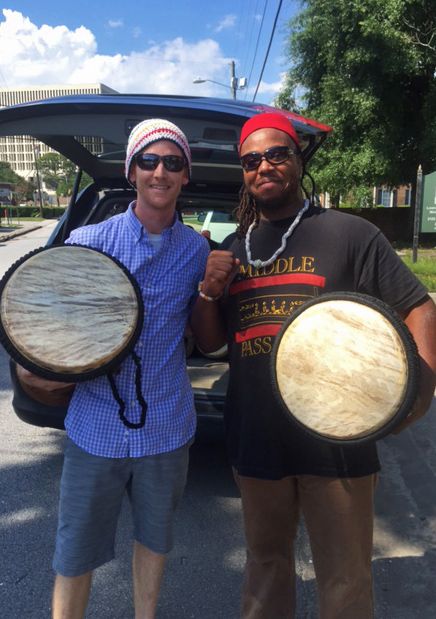 In 2016, a benefactor supported the village in making 50 drums and sending them to the Charleston Community to help with the healing process. A man from Okurase named the  program Mate Masie (Mot aye May see aye) which means, "What we learn from each other we keep". Keeping what we learn from each other gives us understanding, and understanding gives us wisdom. We must listen to each other to have wisdom and knowledge. The drums have been used in many healing gatherings in Charleston. They are cared for by 2 gatekeepers, Muhiyyidin D'Baha and Daniel Scruggs, both musicians from Charleston, South Carolina.
Benefits
The drums of Mate Masie have brought together many people in many events. Their healing nature is spreading throughout Charleston. The drums have created an important link between Charleston, those they link with through history, and their ancestors.
Way Forward
We plan for Mate Masie to continue in the Charleston community. The village would like to see Mate Masie expand to other communities around the world that need a healing presence.
How You Can Help
You can help by purchasing drums made in Okurase and getting them to communities in need.