Join us July of 2017 in the Village of Okurase, Ghana in West Africa for our First Annual Nkabom World Music Festival. Explore music from around the world with fellow artists and all those that appreciate music.
This festival is a way to create connections between many cultures through music and performance art. The Nkabom World Music Festival is a way for musicians and performance artists from all over the world to expand their outlook and mission in an environment that has a timeless tradition of supporting and fostering arts and cultural traditions.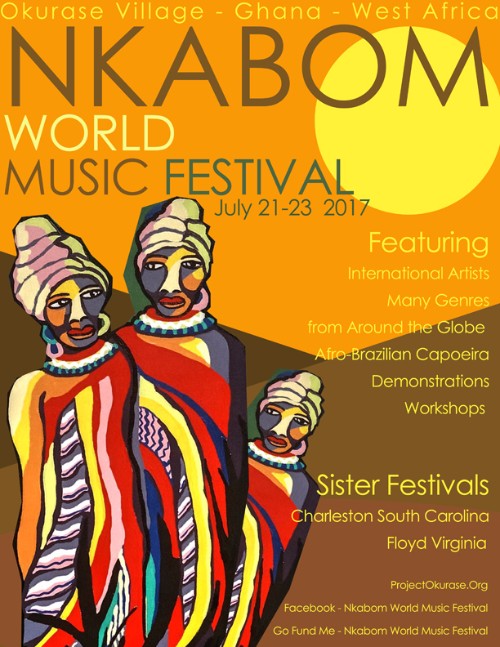 Nkabom means "unity" in the Twi language of West Africa. The festival will bring together artists from many diverse backgrounds and musical genres, creating opportunities for never-before-heard conglomerations of rhythm, melody and production. The various artists will perform sets on the main stage throughout the three days, as well as host musical and cultural workshops and clinics. The festival will be held the weekend of July 21-23, 2017 at the Nkabom Centre in the village of Okurase, Ghana, Upper West Akyem District of the Eastern Region of West Africa. Okurase Village is approximately a two hour drive from the capital, Accra, and a two hour drive to beautiful beaches. Artists will arrive 2 or 3 days before the festival, and are welcome to stay in Ghana for sightseeing and cultural enrichment opportunities around the country for the duration of their stay. 
---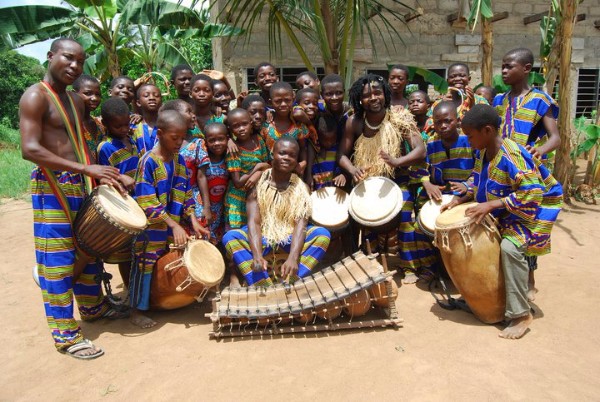 The Nkabom World Music Festival is a component of Project OKURASE, an NGO in Okurase and a 501c3 in Charleston, South Carolina, USA. The festival has the blessing and support of Okurase Chief Barima Twum Ampofo IV, and Okurase Chief of Development/Master Drummer, Samuel "Powerful" Yeboah. The Nkabom Cultural Dance Troupe will be participating in the Festival.
How to Help
Communities and individuals can support the Festival through sponsoring an artist or group to represent their art form in the festival. Donations can be made directly to Project Okurase for the Nkabom World Music Festival and are tax exempt. We are aiming to raise $75,000 USD for the Festival to cover infrastructure, artist transportation and improvements to the children's Music Resource Center. Click here to donate.
Sign Up for the Nkabom World Music Festival
You can find more information about the Nkabom World Music Festival as well as sign up to attend by clicking here... Nkabom World Music Festival Details