Our small but mighty staff has a strong commitment to serving the many constituents of our organization. But first and foremost, they focus their energies on those who take advantage of our programs and services.
---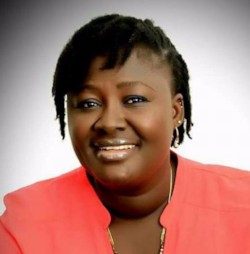 Nana Ama Yeboah
Since its inception, Nana Ama Yeboah has been the Project Coordinator for Project OKURASE in Ghana. She is based in Okurase. Her journalism background, leadership skills, extreme work ethic, caring heart and wonderful personality make her uniquely qualified for this position. She works hard to ensure our objectives move forward to help the people of Okurase. Many times she makes what seems impossible, possible.
---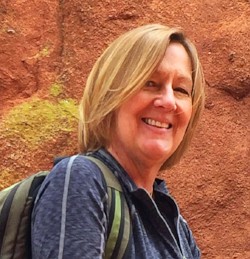 Shelley Kawamura
Shelley Kawamura is the Director of Immersion Partnerships for Project OKURASE in the United States. She is based in Windsor, Colorado and has worked with groups from all over the world on community-based project travel. Her experience in this area is invaluable. It allows us to provide the most immersive project based travel experiences for our groups while maintaining the highest level of project integrity for the people of Okurase. Her warmth and sense of liveliness bring fun to all of our immersion experiences.
---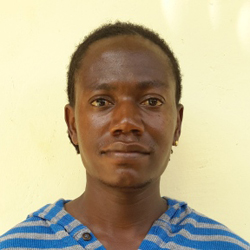 Isaac Owu
Isaac Owu lives in the village of Okurase with his 9-year-old daughter called Lauren. By training he is a farmer and carver but he has been involved with Project OKURASE since it began. Owu is fully fluent in English so he has been a very effective guide for visitors. He has also worked in the field. He has worn many hats for Project OKURASE from delivery and pick up from Accra to monitoring the safe water system. In 2015 Owu spent 10 months in the United States helping with a child who was losing his vision. While there, in his free time he volunteered in the Medical University of South Carolina Urban Farm, an organic farm on the medical school campus. This volunteer work led Carmen Ketron, Farm educator to come to Okurase to help Owu and others develop a ¼ acre organic garden. His training in Charleston made him a natural for Nkabom Organic Garden Manager.
---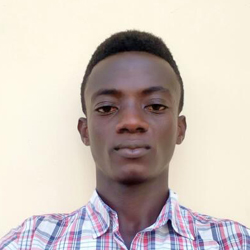 David Abore
David Abore was born in 1995 and is the last born of a family of 6. He completed junior high in 2009 at Planet Academy and senior high school at Adeiso Presby in 2013. He studied agricultural science. His first year after senior high, he worked at Planet Academy as an integrated social studies and science teacher. From August 2015 to March 2016, he worked for Project OKURASE as a librarian. His is still working for Project OKURASE but is now the Supervisor for the Electronic Classroom. David is smart, hardworking and kind.
---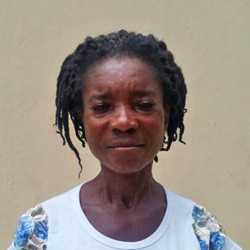 Auntie Esther Offie
Esther Offei is a 52-year-old Ghanaian who lives in Okurase. She has 4 children – 2 boys and 2 girls. She lives at Nkabom House with her grandchildren. She stays alone because she is divorced. She works for Project OKURASE as a cook. She is a quite, kind, hardworking, wonderful woman.
---