To address the health detriments from use of agrochemicals and to raise the health standard in Okurase, the Okurase Organic Farmers Association was formed and has implemented organic farming methods. They are now Ghana Green Label Certified.
The Concern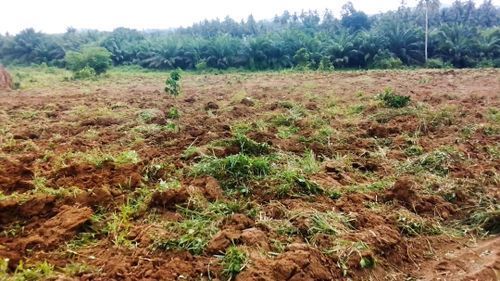 In Africa, roughly 65% of nations are at high risk of food insecurity. Widescale use of agrochemicals is negatively impacting health and food production.
The Okurase Organic Farmers Association Program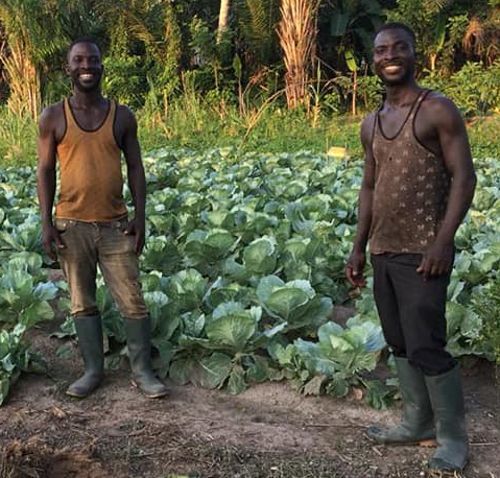 The farmers of the village have long held the vision of converting to organic methods to raise their standards and be able to sell their produce beyond local markets. In 2015, Owu, one of the Ghanaian farmers was visiting Charleston, South Carolina and had the opportunity to learn organic methods by volunteering at the Medical University of South Carolina (MUSC) Urban Farm. He returned to Ghana and was joined by high school students from Miami Valley School in Dayton, Ohio and Carmen Ketron from MUSC Urban Farm to build a half acre organic demonstration garden in the village beside the Montessori School. In December 2018, a group of 43 farmers participated in 4 days of training in organic methods that was offered in Okurase through a grant with the MUSC Center for Global Health. Carmen from MUSC Urban Farm and local farmer Owu served as trainers. This project also involved a research component with individual interviews conducted with each farmer in December 2018 and again in July 2019.  The interviews indicate that 93% of farmers who went through the training are now growing solely organic. Late 2019 a Peace Corps volunteer, Jennifer Linger, was in Okurase for a few months and worked with the farmers on implementation of organic methods.
Since the initial training, the farmers formed the Okurase Organic Farmers Association and have maintained their practice using organic methods.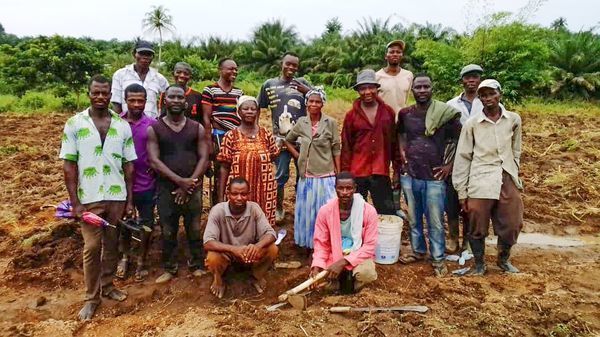 Two years ago with the support of Project OKURASE, they applied for certification with Ghana Green Label, the Ghana government's standards for producing safe food in an environmentally sustainable and sound way. It is considered a move for growers towards organic but the requirement is not 100% organic. They went through training and rigorous audits. On Thursday September 16, 2021, the Okurase Organic Farmers Association was informed that they are now certified under Ghana Green Label. This certification will allow them to expand the markets from which they sell to include restaurants, European grocery stores in Ghana, hotels, and even export.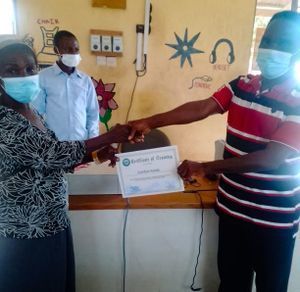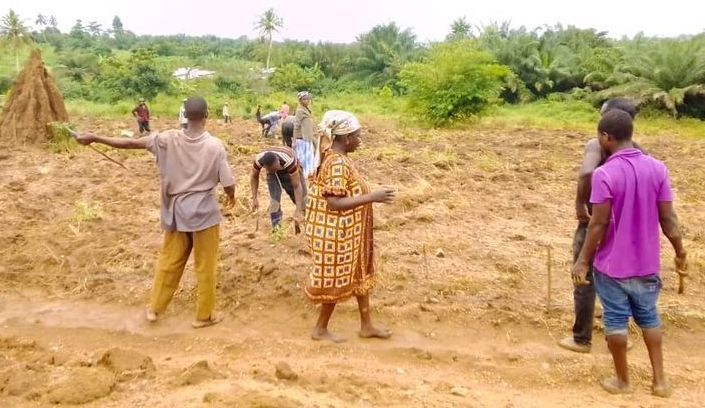 The farmers have maintained their organic practice and are now working on certification in organic farming with an international group called Participatory Guarantee Systems (PGS). Their efforts will raise not only their economic standing but that of the village. With the village embracing organic methods for their farming and gardening, the health benefits will be vast.
Benefits
A conversion to organic farming can bring about improved health and economic benefit to the farmers.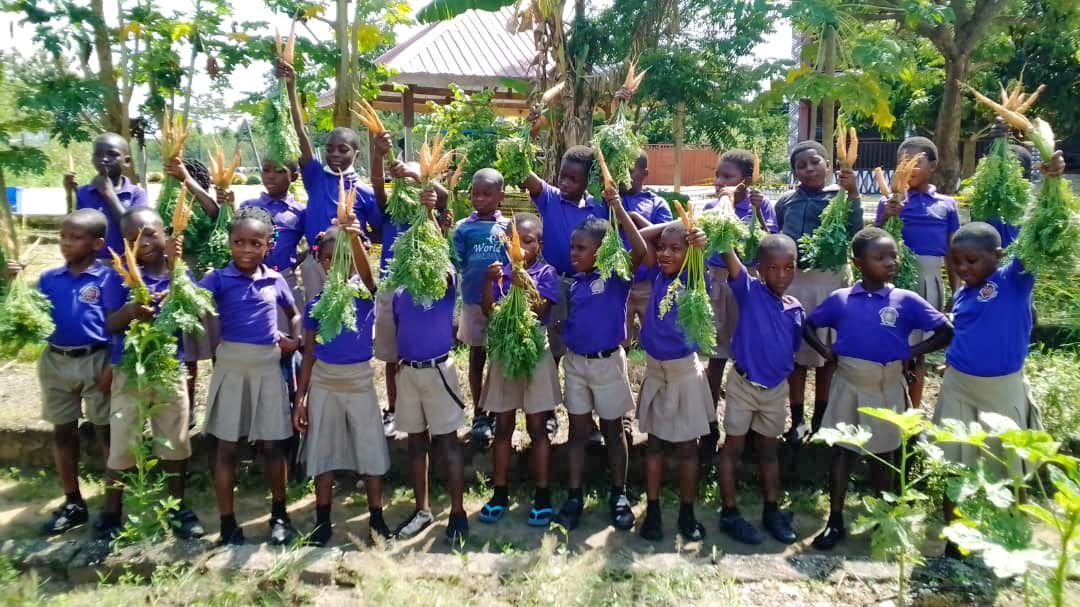 Way Forward
We are working towards organic certification and hope to spread organic methods to others in the village who are not currently 100% organic. We plan to expand the Okurase Organic Farmers Association production land. We also hope to move forward on increasing the farmers economic standing.
How You Can Help
We need a tractor and tools for farmers. It would be good to have updated boots for the farmers and Personal Protective Equipment such as goggles, face masks and long sleeve shirts.