The organizations that work with us give us incredible support and have a passion for those we serve. They work hard to ensure long-term sustainability of Project OKURASE and our mission. They are critical to the work we do. We can't thank them enough for their support!
---

AFRIKIN® and Project OKURASE have established a partnership through which they will build a bridge to Africa and use their connection as a platform to create grassroots-level change around the world.
---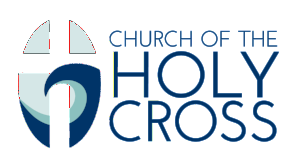 The Church of the Holy Cross has been a supporter of Project OKURASE for many years. Their kindness and generosity funded the purchase of materials that Clemson University used to create brick building machines that were transported to Okurase, Ghana and used to construct the first building at the Nkabom Centre. They have also provided funds for medicine at our Village Health Outreach that we run each year in July. During the 5 day health clinic, we see around 1400 patients. We are so thankful for their support!
---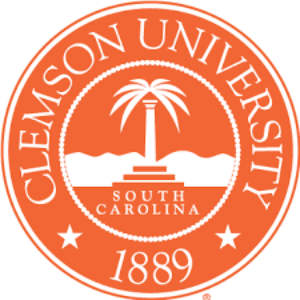 The Clemson Architecture Center in Charleston, SC (CAC.C) has been instrumental in the creation of the Nkabom Centre in Okurase on of Project OKURASE's six main objectives. In 2009, students took on the challenge of designing a community complex including a school that would be built in the rural village of Okurase in Ghana, West Africa. The students went through a careful process including sending a small contingency to Okurase, developing several different designs, and supporting the people of Okurase as they chose their favorite design. Nine years later, the community completed the first buildings. A 18,000 square foot school and a bathroom building with flush toilets! The construction process used local labor and the work was done by hand. CAC.C has made a lasting impact on the lives of the people of Okurase. We can't thank them enough for their support.
---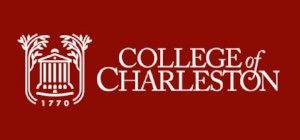 The College of Charleston has been a wonderful partner. They have traveled to Okurase to paint, educated children and adults on the importance of clean water and hygiene, raised funds for our Safe Water System through Possibilities Without Borders, conducted research on women owed business and accounts receivables to help provide guidance for this business challenge, and they are helping us with our fish farming program to support nutrition in Okurase. In addition, Interns from the College of Charleston have helped us with business practice guidelines and investigating biogas toilets. We are incredibly thankful for their support.
---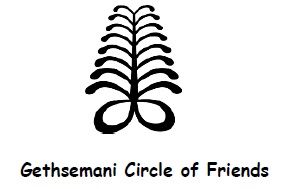 Gethsemani Circle of Friends and residents from the Union Heights Community in North Charleston, SC are working with Project OKURASE to further our objectives. The mission of Gethsemani Circle of Friends is to positively impact children, families, and senior citizens by providing quality programs that enhance education, health, and well-being. In the United States, GCF visited Okurase, Ghana in 2006. They have been involved with Project OKURASE since the beginning. Members from the community have traveled to Okurase to teach quilting, provided quilts for children, helped with the Village Health Outreach. GCF has also been a key part of the Ties That Bind Us Program in Charleston. Project OKURASE would not be the same without the support of the wonderful people at GCF.
---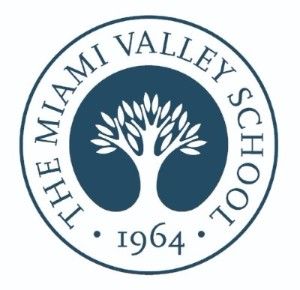 The Miami Valley School has been supporting Project OKURASE for many years. Students and teachers have completed community projects with us in Okurase, Ghana. They have helped build the Nkabom Centre Organic Garden, taught children, painted, raised funds for our Safe Water System, helped Francis come to the U.S. for medical treatment, established a Project OKURASE club at their school, and the list goes on. Their students have also attended our Village Health Outreach. In addition, they have helped us build and participated in our Ties That Bind Us Program in Charleston, SC. 
---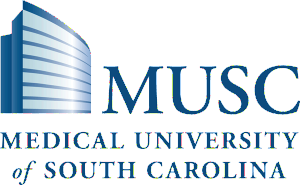 The Division of Global and Community Health at the Medical University of South Carolina is home to one of the founders of Project OKURASE, Dr. Cynthia Cupit Swenson. MUSC's Center for Global Health has funded several research projects in the Village including a biogas toilet pilot and a children's nutrition study. In addition, medical students, residents, and faculty have participated in our annual Village Health Outreach. MUSC's Urban Farm Manager and Educator, Carmen Ketron, volunteered her time to travel to Okurase and implement a sister farm, Nkabom Centre Organic Garden, as part of Project OKURASE's Health and Nutrition Objective. Carmen continues to donate her time and has been an incredible resource for us!  The MUSC Department of Psychiatry funded a qualitative study and MUSC's past President Greenberg funded a photo exhibition at the Colbert Education Center and Library called "Okurase: Portrait of a Village".
---

Sundrops Montessori in Charleston, SC is partnering with Project OKURASE to develop and expand the Nkabom Sundrops Montessori School that opened September 2017 in the Village of Okurase. They have provided Montessori training and administrative support from the USA as well as in Okurase. They are helping to ensure full compliance with Maria Montessori's methods.
---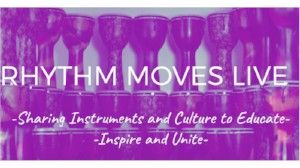 Rhythm Moves Founder and Lead Instructor, Daniel Scruggs, loves musical instruments and is fascinated by the different cultures that created them. Rhythm Moves was created to develop and share his love for music, culture and education. He has spent over 25 years studying different forms of music and culture and serves as a performer, educator and advocate for music and cultural studies in education, recreation and healthcare. Daniel along with master drummer and Project OKURASE Founder, Samuel Nkrumah Yeboah, conducted the first annual Nkabom World and Culture Music Festival in July 2017. The 2017 Festival was a huge success - over two hundred artists performed and over three thousand people from around Ghana and other countries were in attendance. In addition, Daniel taught and mentored Francis when he came to America for medical assessment of his eyes. He also followed Francis back to Ghana and created a music resource center for him and others in Okurase.
---