Creating a circle of hope between Ghana and the United States
The Concern
In the 1700's, West Africans were dehumanized and brought to America under conditions of bondage and abuse never to see their families or homeland again. Slave ships landed on the shores of Sullivans Island, South Carolina. Enslaved people were sold to be the property of wealthy plantation owners who used their labor to attain economic wealth. Despite the conditions under which they lived, West Africans used the skills and ingenuity they came with to contribute much more than the development of rice production. They went on to contribute greatly to the fabric of America in other areas such as science, education, medicine, the arts, and literature. They left stories among their descendants that tell of their traumatic experiences and strength to survive. Descendants of enslaved West Africans have carried forward the information about these experiences and have for generations worked to make their way in a society where they started out as property. They are still striving to make their way. 
Ties That Bind Us Program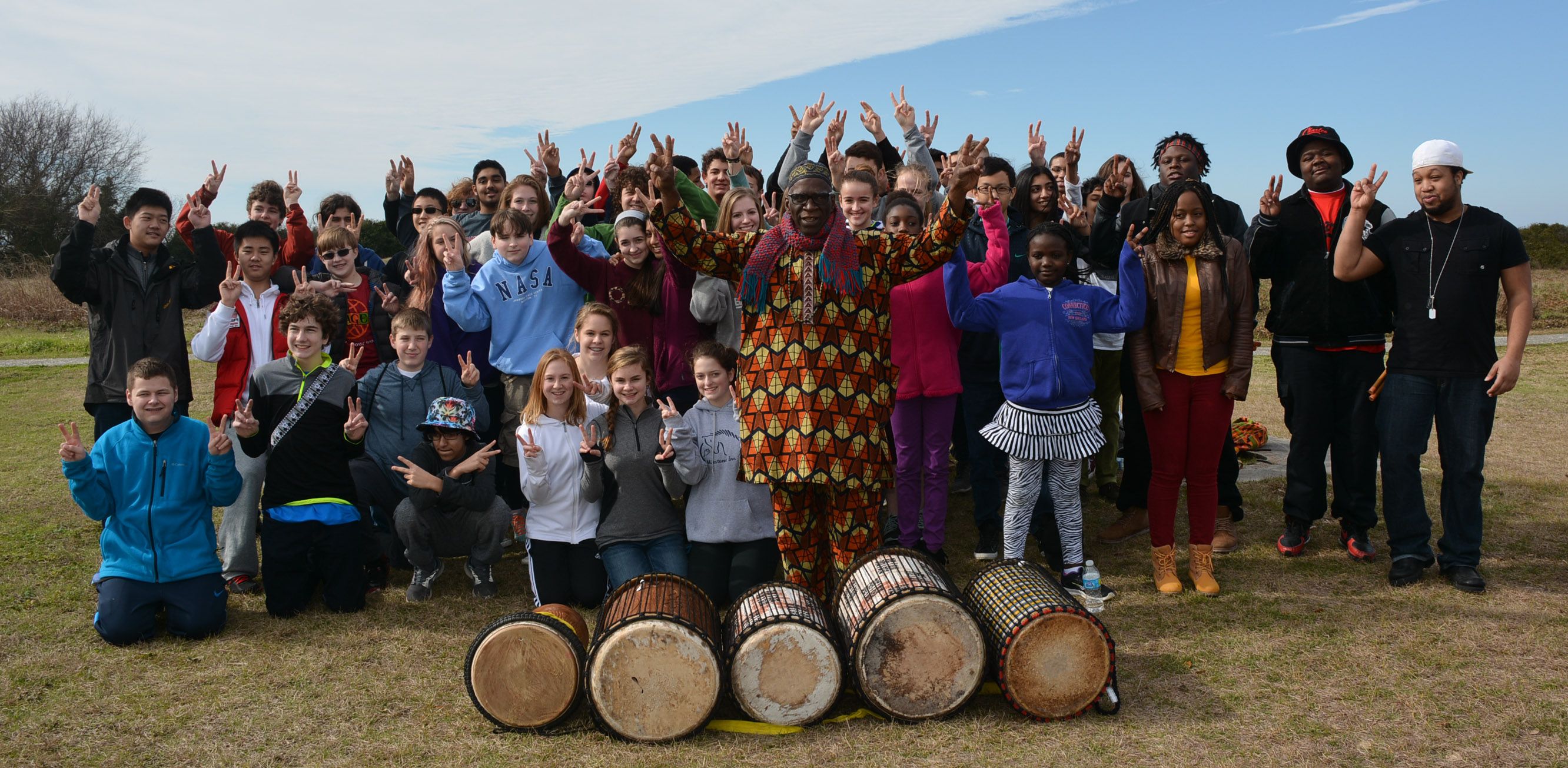 For Project OKURASE, this link between Ghanaians in Africa, people of West African descent in South Carolina and other places in America and nonAfricans is a Tie That Binds Us. We are tied together by a difficult history. We are tied together by a strength derived from immense pain. We are tied together by the arts such as music, dance, visual arts and basketry. We are tied together by a very rich culture. We are tied together by a desire to understand and learn from each other. We are tied together by hope.
Project OKURASE is primarily a project taking place in Ghana that brings together people from all around the world to help in the rural village of Okurase. As people have come to Okurase to help, we have seen the benefits that international visitors themselves actually derive from being in Okurase. Americans of West African descent have particularly noted the positive effects of understanding their history and heritage and connecting with the people of Ghana. Given that Ghanaians and Americans of West African descent share a common heritage and have the same ancestors, we have seen the possibilities for Ghana to be a part of healing of Americans (and perhaps people of West African descent in other countries) who have become disconnected from their roots or never were connected.
Our Ties That Bind Us Program offers a week long trip to Charleston, SC. The participants learn through activities about the history of the African people, their rich culture, their resilience and ingenuity, the changing face of racism and the hope for the future.
Benefits
Not everyone in their lifetime will travel to Ghana but healing can take place without international travel. And Charleston is a great site for a healing journey. The healing that needs to occur in America is not restricted to people of West African descent discovering their heritage but also includes the relationships that people not of African descent have with their African American co-citizens, the beliefs that people hold about each other, and the lack of correctness in histories that are told that may contribute to perceptions and beliefs that then contribute to how people are treated.
To complete a circle of hope, Project OKURASE is addressing needs on the Ghana side of the ocean and on the U.S. side of the ocean. We believe that through education and interaction, the ties that make us all one people can be a part of the healing of the racial divide that is occurring in America for people of many backgrounds.
Way Forward
Bring your group to Charleston to experience the history, perspective and hope that comes with participating in the Ties That Bind Us Program and then as you leave let your experience guide you to be the change that allows us to reach out to others with better understanding and move forward together.
How You Can Help
You can support our Ties That Bind Us Program by spreading the word about our program!