Renewable energy is a key to fully operating a school or any business in a country where sustaining power is an ongoing challenge.
The Concern
Throughout Ghana, maintaining consistent electrical power is difficult. Power outages are so common that the word "Dumsor" (dum sɔ in the local language) meaning off and on has become a common term to describe persistent, irregular and unpredictable electric power outages. All over the village of Okurase, it is common to hear someone yell, "lights out" when the power goes.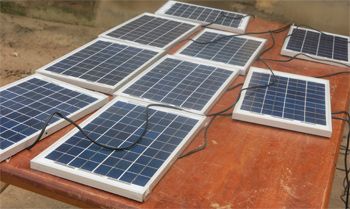 The Renewable Energy Program
We have a focus on exploring renewable energy sources and using them on our projects whenever we can. We have learned from using solar lighting in the village marketplace and in the guest house quarters in Okurase. In addition, we have learned about using solar generators at the Electronic Classroom. Unfortunately, when it initial opens, the Vocational School building at the Nkabom Centre will be powered by electricity. We currently do not have the funds available to implement solar power for the building. We hope we will in the future. There will be some limited solar lighting in place. Over time we would like use all renewable energy sources such as solar and wind power.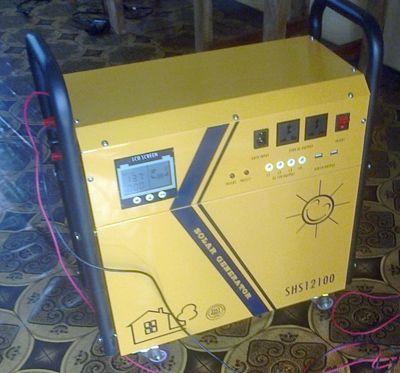 Benefits
Use of renewable energy will allow us to operate the entire Nkabom Centre efficiently and regularly. It will save money to not have to use a generator for every electrical outage. Constant energy will be critical for learning of Nkabom Sundrops Montessori and vocational students
Way Forward
As funds are available, we expect to fully power every building with renewable energy.
How You Can Help
If you are knowledgeable about solar or wind power or any other alternative, we invite you to share your knowledge of renewable energy sources. If you are skilled in installation of solar panels or wind turbines, come and help us install the equipment when we have funds to purchase. If you would like to donate equipment or help us purchase it, we would be very grateful.