Education is the greatest gift you can give a child. In Ghana, bringing Montessori education is considered bringing Heaven. So, why don't we just bring Heaven to children in Okurase who are experiencing great disadvantage. In fact, we will do just that.
The Concern
In the village of Okurase there are not enough schools for most children to attend. Girls especially end up not receiving an education. Children run around the village instead of being in school. This is not because their parents or they want this. It is because the resource is not available. Even the existing schools have no electricity and limited resources. The village of Okurase and Project OKURASE have a strong desire for our children to receive not only an education but a high quality education that otherwise might be reserved for only the wealthy elite children of Ghana. An education that provides a foundation for a better future!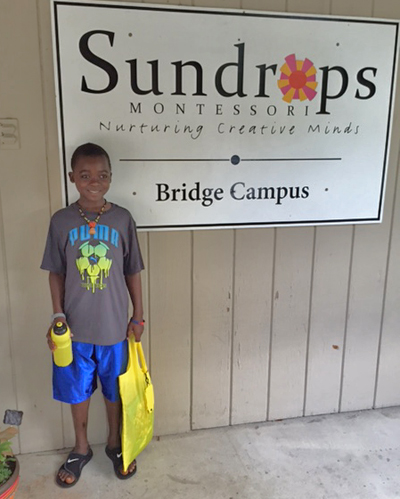 The Nkabom Sundrops Montessori Program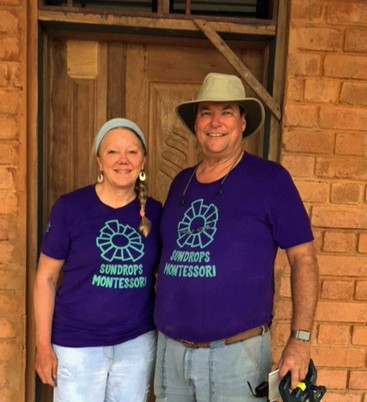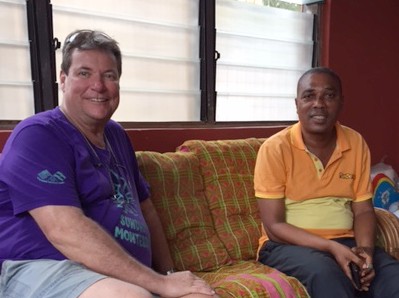 Sundrops Montessori is a school in Mt. Pleasant, South Carolina. It is owned by Dave Douglass and Shannon Smith. They have a big heart for children and a commitment to deliver Montessori education with quality and in line with the principles of Maria Montessori, who developed the teaching methods.
Francis Yevuga, from Okurase, attended Sundrops Montessori in Mt. Pleasant for the 2015-2016 school year while he was in the United States for medical care. Sundrops took Francis to be like their son and he influenced the school to get involved in his village. In 2016, Sundrops Montessori made an agreement with Project OKURASE to open Nkabom Sundrops Montessori School in the village of Okurase.  The School in Okurase will open in September of 2017 and begin with two primary (children ages 2 ½ - 6) Montessori classrooms located in the vocational school.  Ghanaian teachers will be educated by US Montessori teachers who will travel from the US to Ghana to provide the education. A school director named Chandler from Sundrops Montessori in Charleston will travel to Ghana to help open the school and mentor teachers. 

Click here to Donate to the Nkabom Sundrops Montessori Program.
Benefits
The research is very clear that children who receive Montessori education do very well with achievement, independence, social skills, and show a great capacity for critical thinking. We believe that we have many clever children that if given a chance can become amazing productive citizens for Ghana. Other countries can benefit as well. We believe Nkabom Sundrops Montessori also will facilitate teacher skills and their capacity to deliver high quality education. We expect people from the village to volunteer, help out in the classrooms and learn about Montessori methods. In doing this many adults in Okurase will learn things they have missed if they were not able to go to school.
Way Forward
We will begin our Montessori program with 2 classrooms. As we stabilize our program and funding, we will expand. That we could provide this type of education for very disadvantaged children is extraordinary and beyond their wildest dreams of opportunity. It certainly is in line with the very population that Maria Montessori established the teaching methods for. We believe in our children. We look forward to a future of a full Montessori program. We are forever indebted to Dave and Shannon.
How You Can Help
We need your help with many things. Here's our wish list:
Help us do manual work to move furniture into the school
Help us buy a van for children to be able to move about
Donate funds for student school fees or for running the Nkabom Sundrops Montessori Program
Donate funds to purchase school uniforms, shoes, undergarments for children to wear to school (they will not have these items)
Donate kitchen supplies such as plates, utensils, cooking utensils
Help us buy a stove and refrigerator