Our small but mighty staff has a strong commitment to serving the many constituents of our organization. But first and foremost, they focus their energies on those who take advantage of our programs and services.
---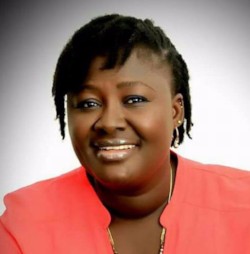 Nana Ama Yeboah
Since its inception, Nana Ama Yeboah has been the Project Coordinator for Project OKURASE in Ghana. She is based in Okurase. Her journalism background, leadership skills, extreme work ethic, caring heart and wonderful personality make her uniquely qualified for this position. She works hard to ensure our objectives move forward to help the people of Okurase. Many times she makes what seems impossible, possible.
---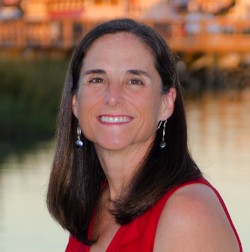 Linda Norton
Linda Norton is the Executive Director for Project OKURASE in the United States. She is based in Charleston, South Carolina. She draws on her experience working with the University of Washington, IBM and consulting with various businesses to provide structure and guidance for Project OKURASE. She is an ultra-organized person with limitless creativity and a solid work ethic. Her gentleness and calm nature provide a core strength that keeps the organization focused.
---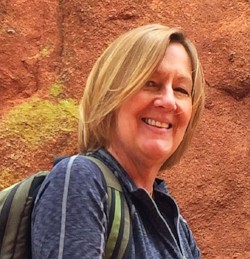 Shelley Kawamura
Shelley Kawamura is the Director of Immersion Partnerships for Project OKURASE in the United States. She is based in Windsor, Colorado and has worked with groups from all over the world on community-based project travel. Her experience in this area is invaluable. It allows us to provide the most immersive project based travel experiences for our groups while maintaining the highest level of project integrity for the people of Okurase. Her warmth and sense of liveliness bring fun to all of our immersion experiences.
---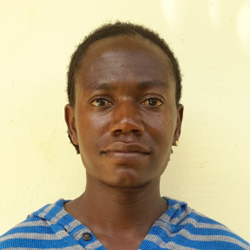 Isaac Owu
Isaac Owu lives in the village of Okurase with his 9-year-old daughter called Lauren. By training he is a farmer and carver but he has been involved with Project OKURASE since it began. Owu is fully fluent in English so he has been a very effective guide for visitors. He has also worked in the field. He has worn many hats for Project OKURASE from delivery and pick up from Accra to monitoring the safe water system. In 2015 Owu spent 10 months in the United States helping with a child who was losing his vision. While there, in his free time he volunteered in the Medical University of South Carolina Urban Farm, an organic farm on the medical school campus. This volunteer work led Carmen Ketron, Farm educator to come to Okurase to help Owu and others develop a ¼ acre organic garden. His training in Charleston made him a natural for Nkabom Organic Garden Manager.
---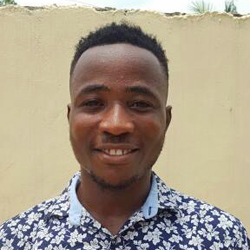 Gideon Tonde
Gideon Tonde was third born of a family of 5. He was born in OKURASE. Tonde Solomon is his father and Gladys Kaa is his mother. His father is a master drum carver in OKURASE and his mother is a farmer. His junior brother is Isaac Tonde, who is part of the Nkabom Children's Cultural Troupe. He started schooling at Okurase Presbyterian Primary School in 1997-2003 in OKURASE. He completed Jr high school in 2010 at Okurase L/A J.H.S. He graduated from Moflead Senior High School in Adeiso in 2013. He studied visual arts. He started working with Project OKURASE in 2013 as a Senior Office Assistant. He is smart, friendly and helpful.
---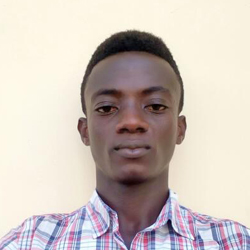 David Abore
David Abore was born in 1995 and is the last born of a family of 6. He completed junior high in 2009 at Planet Academy and senior high school at Adeiso Presby in 2013. He studied agricultural science. His first year after senior high, he worked at Planet Academy as an integrated social studies and science teacher. From August 2015 to March 2016, he worked for Project OKURASE as a librarian. His is still working for Project OKURASE but is now the Supervisor for the Electronic Classroom. David is smart, hardworking and kind.
---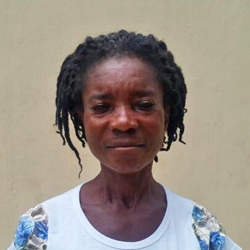 Auntie Esther Offie
Esther Offei is a 52-year-old Ghanaian who lives in Okurase. She has 4 children – 2 boys and 2 girls. She lives at Nkabom House with her grandchildren. She stays alone because she is divorced. She works for Project OKURASE as a cook. She is a quite, kind, hardworking, wonderful woman.
---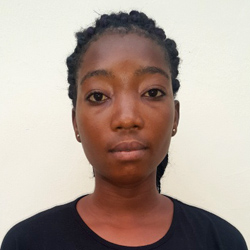 Sandra Abbey
Sandra Abbey is 22 years old and lives in Okurase with her parents. Offei Esther is her mother and Abbey Samuel is her father. She has one sister and two brothers. Her mother is a farmer and her father is a book maker. She recently completed Adeiso Presby Senior High School. She is presently a librarian at Okurase Library. She would like to go back to school to become a nurse. She is a dancer with Nkabom Children's Cultural Troupe. She loves dancing and would like to be a professional dancer.
---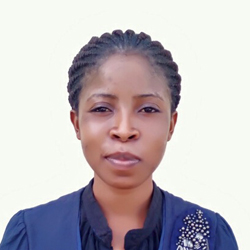 Dorcas Ampomaa Korankye
Dorcas Ampomaa Korankye had her primary education at Victory Junior High School in 2008. She graduated from Ofori Panin Senior High School in Kukurantumi in May, 2012 and from Planetal Computer Institute with a Diploma in Microsoft Office Administration in the same year. After receiving her education, Dorcas interned with Land-Tech Engineering Ltd supporting the company as a typist. She later worked as a Front Desk Personnel and Typist at Samico Mega Press in Accra, Ghana. During her tenure she served the company well and was awarded as the best employee in 2013. In 2015, she secured her second Job with the Heavens Harvest Ent. In Accra as Graphic Designer. She contributed so well to the company with her hardworking and dedication as to building trusting relationships with customers and colleagues. She is currently working with Project Okurase as a Personal Assistant for the project's Coordinator.
Dorcas is highly adaptable, positive and patient and is open to new ideas. She is also a dependable, responsible contributor committed to excellence and success. She is an enthusiastic learner eager to meet challenges and quickly assimilate new concepts. When not working or training, Dorcas enjoys listening to music, watching movies, surfing the internet and sometimes reading.
---