Mikey's Fish Farm construction is complete! Thanks to generous donors, we began our initial operations of Pond 1 with 3600 catfish in August 2019. This will allow us to learn as we raise funds for full operations of all six ponds.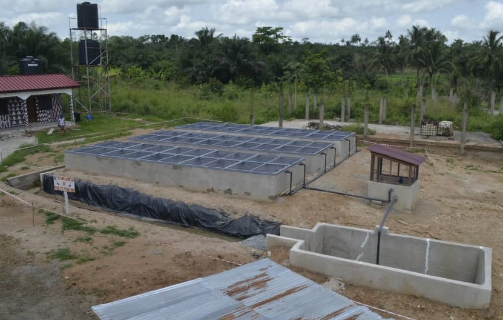 Six ponds will yield more than 3000 kg of fish monthly giving Okurase village a much needed source of income and protein. We are now raising operational funds to buy juvenile fish and fish food and to support labour costs and supplies for the remaining five ponds.
We are focused on raising funds for the full operations of all six ponds for one year. This will enable us to support Mikey's Fish Farm through its learning curve and on its way to financial independence. Purchasing items listed below will help us reach our goal of successful and financially independent fish farm!
Our Progress Toward the Second $10,000 For Operations
We have raised
$2,590.00
of our goal.
The item(s) you choose will be purchased in Ghana and sent directly to Mikey's Fish Farm in Okurase.